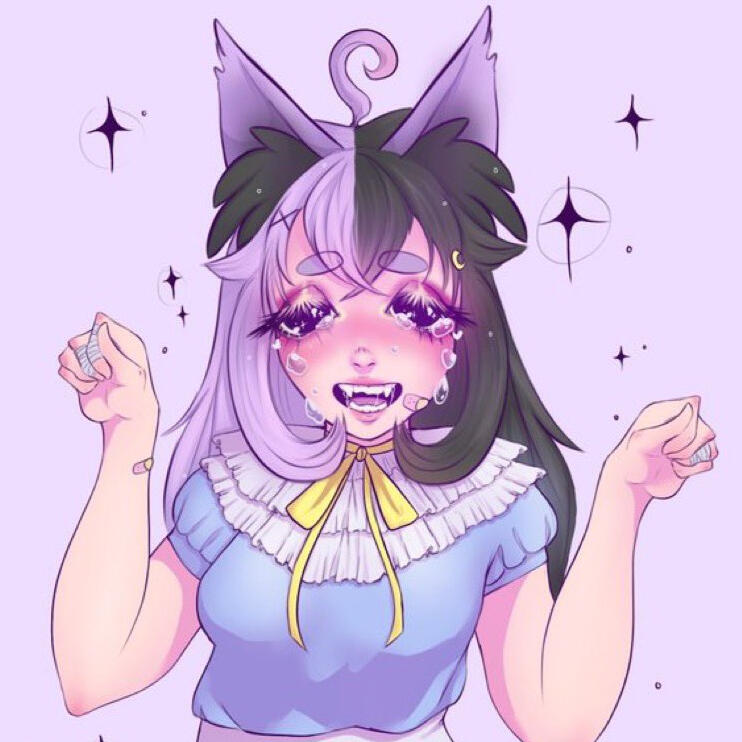 PinkPeachyWitch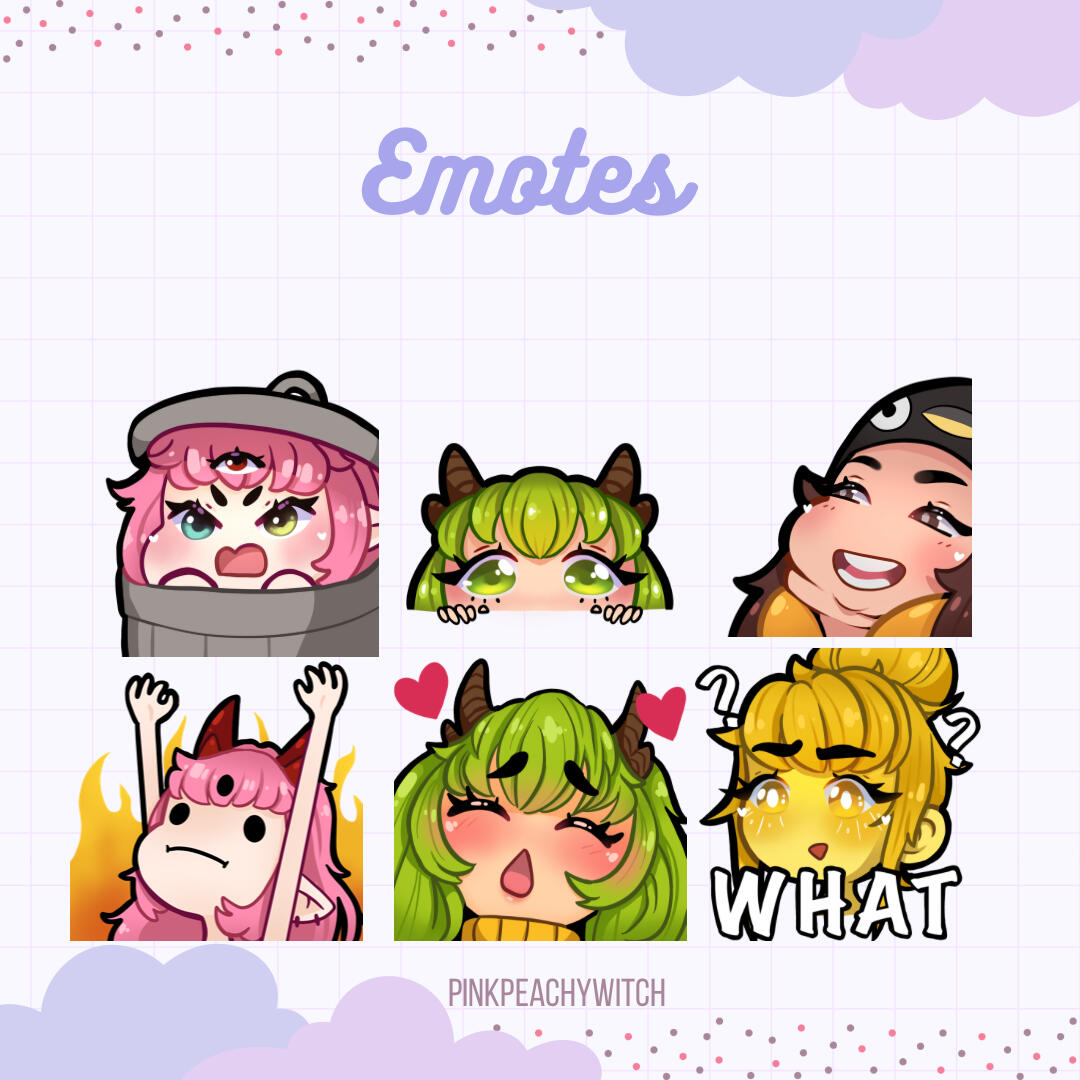 Emote/Badge Commissions
Emotes x1 — $25 x3 — $65
Badges 1 Design — $25+ Multi-Design — $70+
Icon Commissions
Bust only; Starting at $25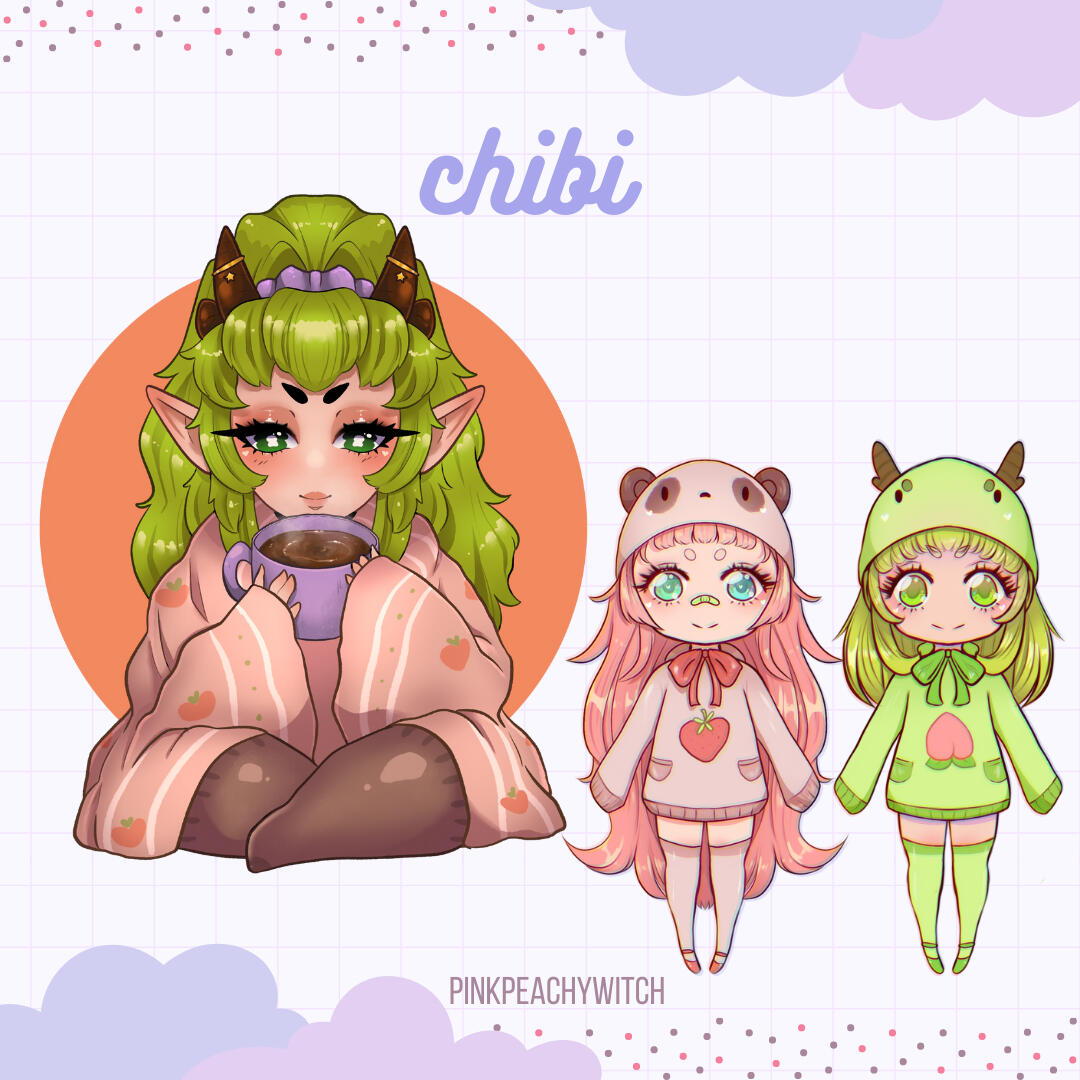 Chibi Commissions
Starting at $45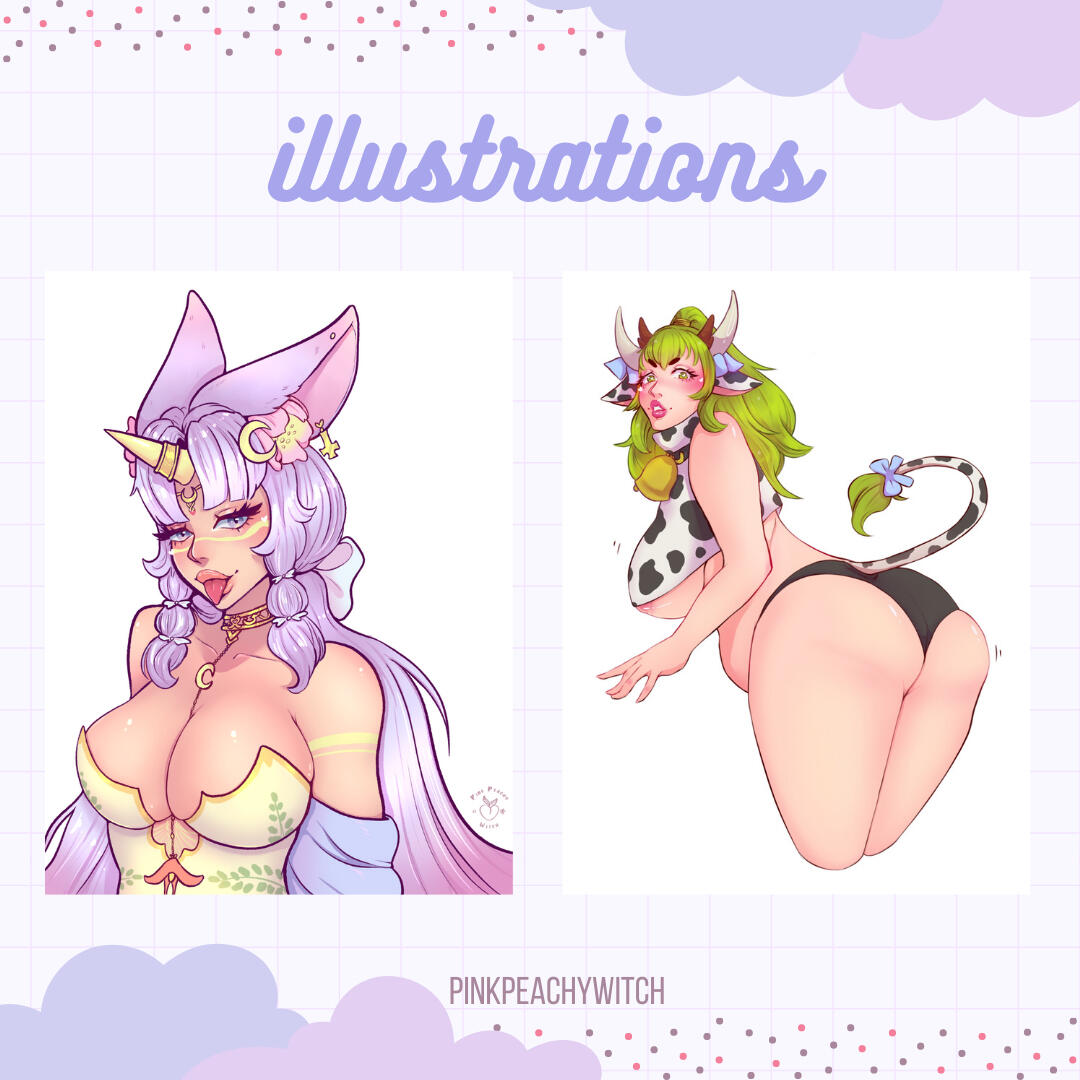 Half Body & Thigh Up Commissions
Half Body — $ 45+
Thigh Up — $60+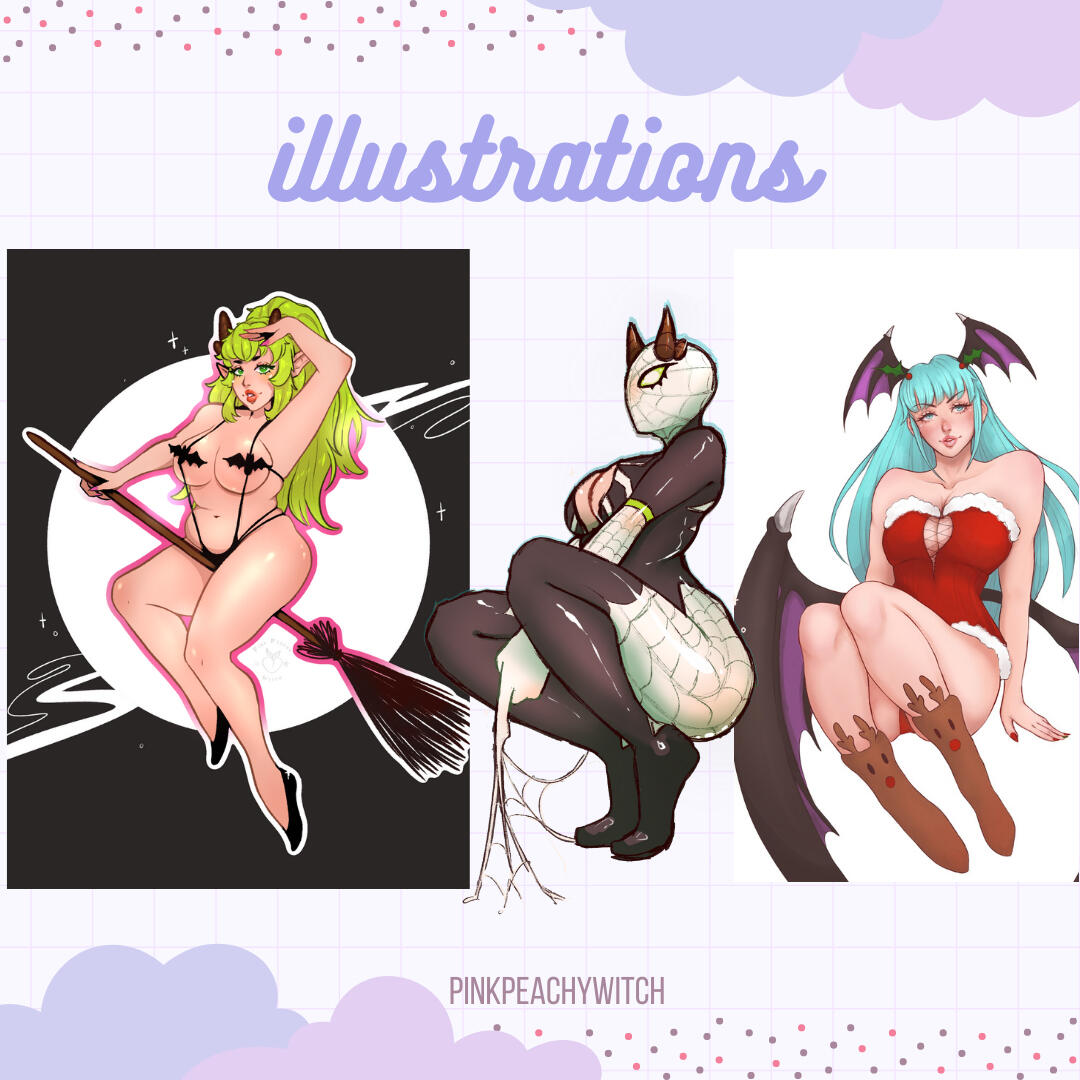 Full Body Commissions
Starting at $75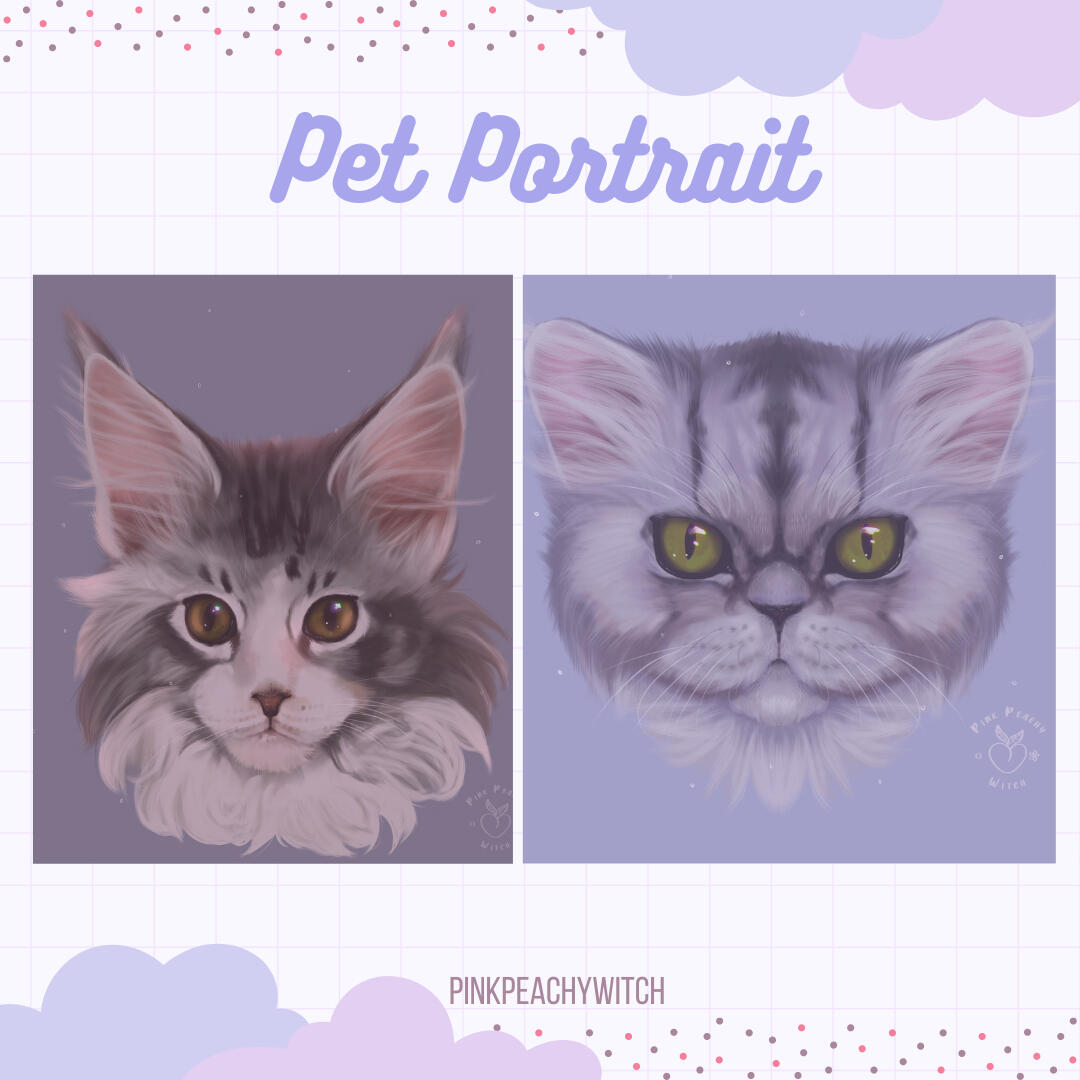 Pet Portraits
Starting at $50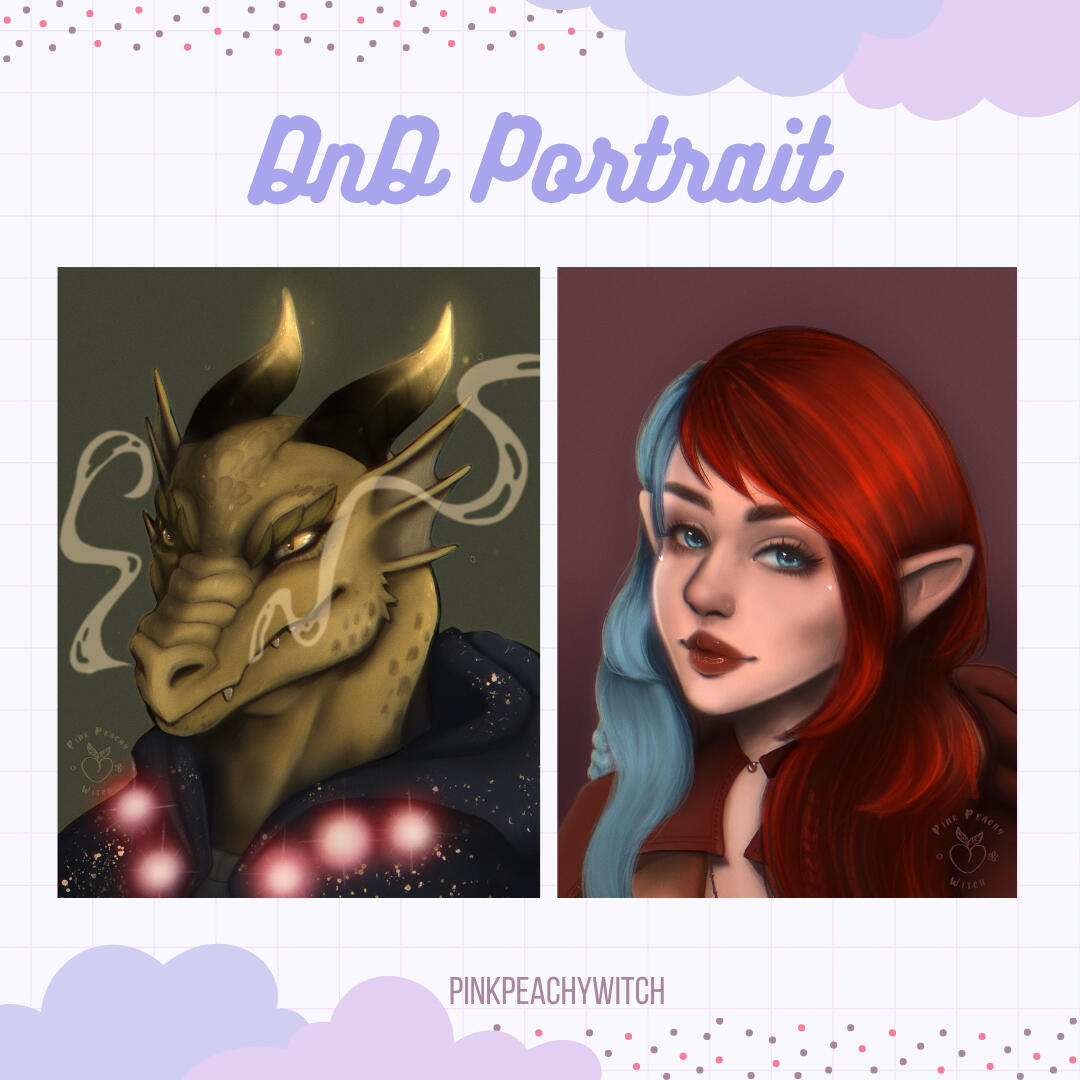 DnD Character Portraits
Starting at $80
Extras and Other Information
-Any additional character +75% of final price
-"Top of waitlist"- $50 or "Top of waitlist + Deadline" - $100
-NSFW commissions will have an extra fee, which will be discussed prior to starting
-Commercial Rights 300% of OG price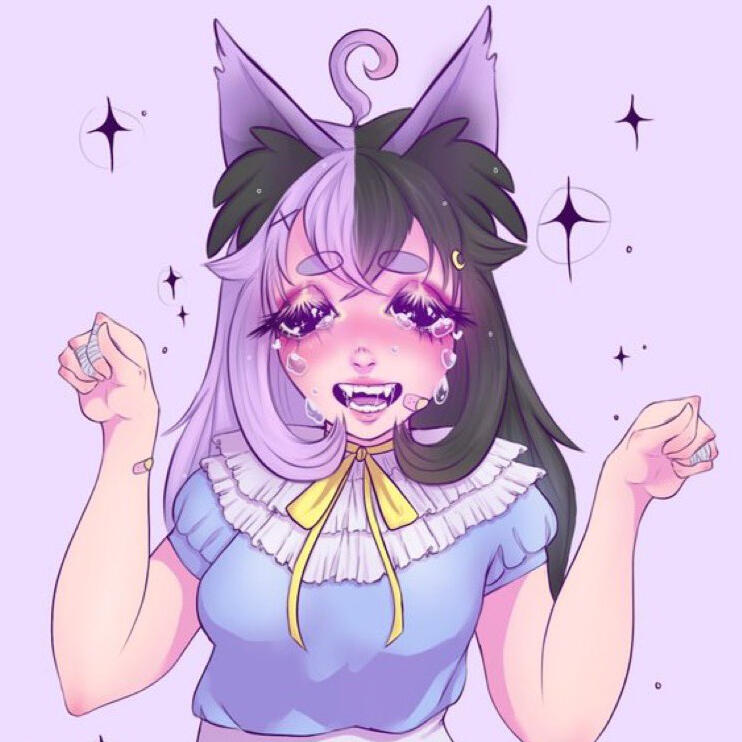 PinkPeachyWitch
Reactive PNGs
Starting at $35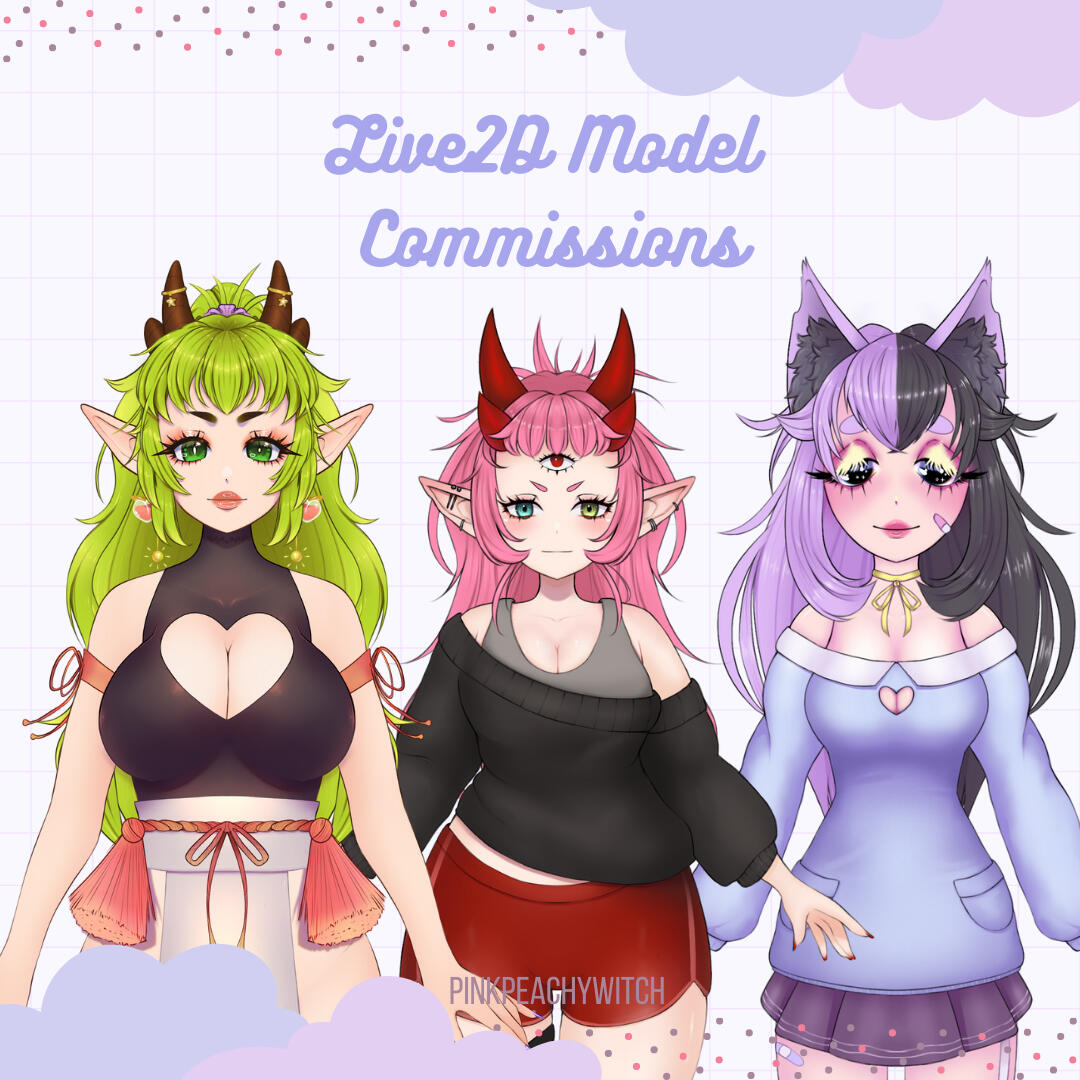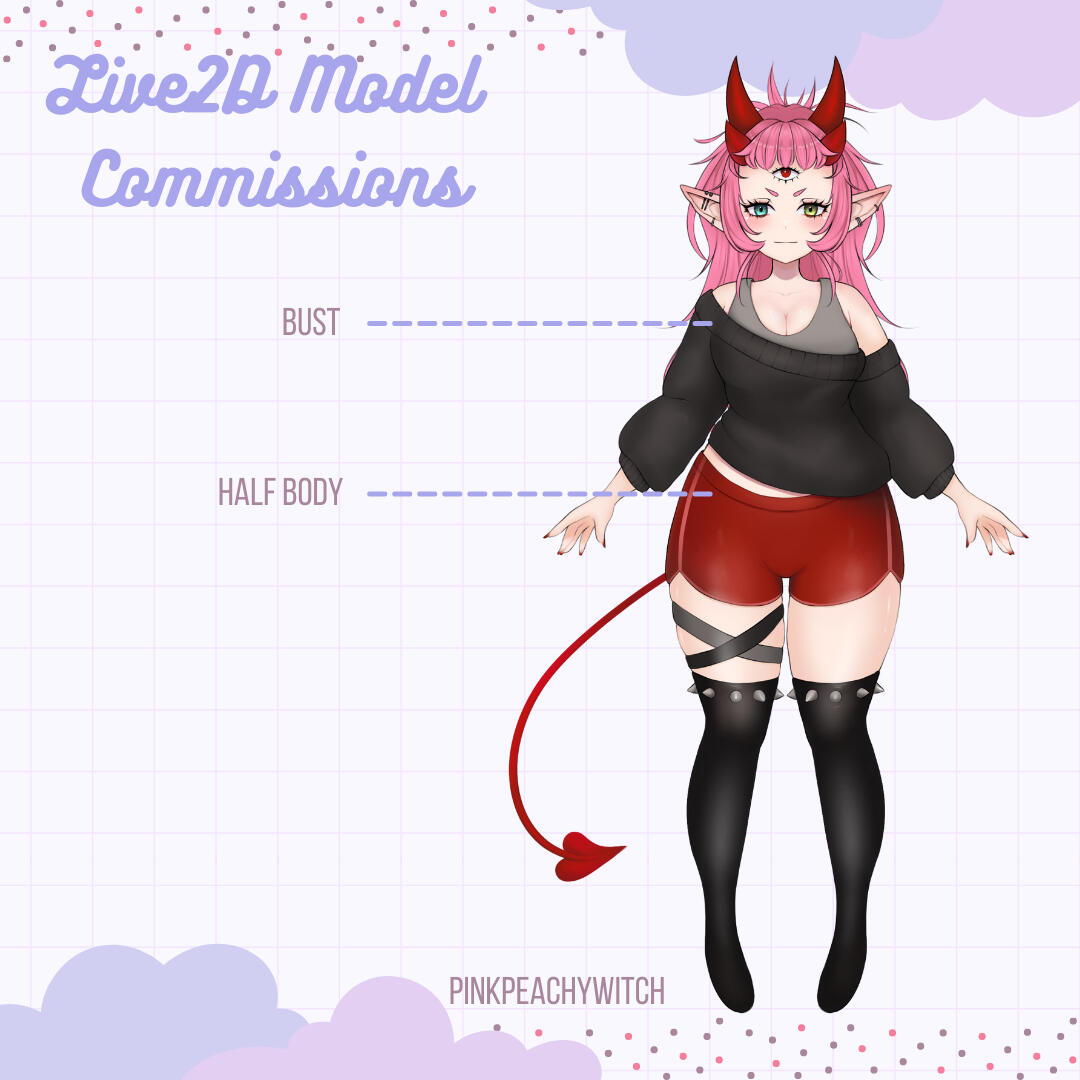 Will Do:
- Animal Ears/Tails
- Furries
- Lewd (must be 18+ Characters)
- Femme/Masc/Non-Binary CharactersWont Do:
- Realism
- Full Nudity
- MechaArt Only:
- Bust — $200+
- Half Body — $300+
- Full Body — $400+Art + Rigging:
- Bust — $450+
- Half Body — $550+
- Full Body — $650+Movement:
- Head XYZ
- Body XZ
- Breathing/Idle AnimationWhat you get:
- Full custom VTube model ready to use in VTube Studio
- Cut up into proper pieces
- Basic Live2D rigging
- x3 Face Expressions (for half/full bodies only)Extra Add-Ons:
- Additional Face Expressions $20+
- Reference Sheet $200+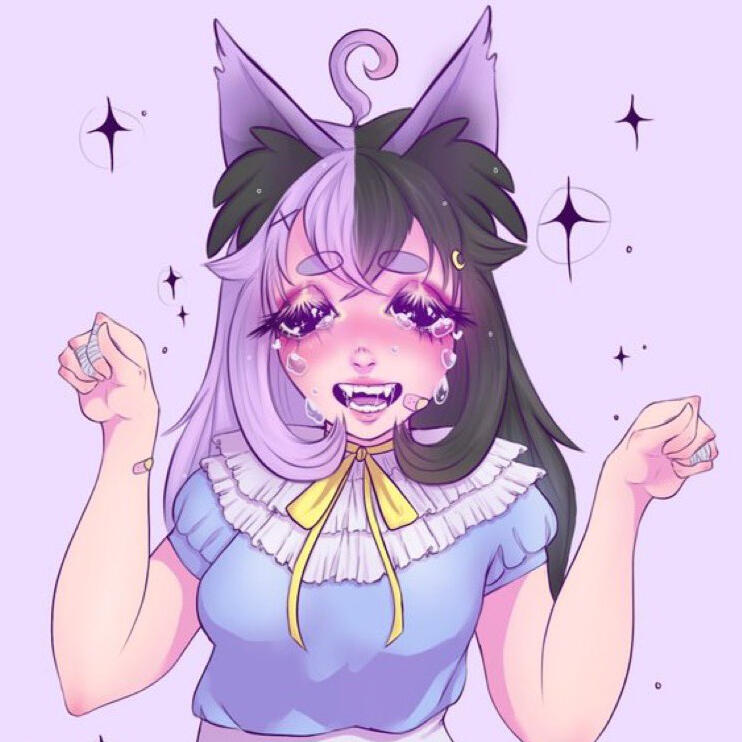 PinkPeachyWitch
Payment
- NO refunds
- Payments thru PayPal (venmo for friends & family)
- All VTube commissions payment is required up front. I will invoice customers, so I will require a PayPal address.
- I take payment plans on commissions over $200.
- I have the right to refuse any commission.
- The cost of the commission can change depending on the complexity which I will discuss before moving forward.
- Any additional character is +75% of costTime
- This depends on: the complexity of the piece, order of commissions (meaning how many are before yours and complexity)
- I will give you an estimate once we've discussed details of the commission, I will also inform you of any delays if something comes up. For VTuber commissions please allow me 3-4 months for art/rigging.
- If you need me to rush your commission and put you at the top of the waitlist I will ask for an additional $100 to your overall commission price.
- If you want a deadline added to that that will require an additional $50 on the commission price (so $150 all together).
- If you need to change anything on your commission please discuss with me any details. You cannot change your descriptions or references drastically after you've made payment. There will be an extra charge depending on what needs to be changed.Canceling/Refund Policy
- I have the right to cancel and refund your commission at any time.
- You can cancel a commission fully before a payment is made or before I've moved on after the sketching process.
- You have no right to cancel or demand a refund from me under any circumstances after I am done with the sketch and have moved onto the next step.Copyright
I hold every right to every commission and drawing. This means that I am allowed to promote, display and/or publish the piece in any place or website, live stream the process and post it on social media.You are allowed to: use the commission for personal use, unless agreed otherwise. This means you can post the commission on social media if you give proper credit to me. This also means linking me if using the model to stream.The following things are not allowed:
Reproducing/using the copyrighted artwork commercially. Making money off of the commission in any way. Taking credit for the creation of the artwork. Removing any watermarks/signatures. If you're interested in making any merch please see next slide for info.Commercial Rights
A purchase of commercial rights means that the commission will cost 300% of the original price (Example: $200 commission originally = $600 commercial commission).
With commercial rights you will be allowed to make money with the artwork. This means you can produce merchandise, post the artwork on books, use it as a cover/banner/logo etc. if you are a business or intend to make money with your social media page. This does not forfeit my right to post the artwork on my social media, or live stream the process, unless agreed otherwise. Contact me for more details.- When trying to reach me please allow one to two business days to get back to you. I do have a full-time job on top of me doing art! Thank you for understanding!
PinkPeachyWitch